Tai Ji is a wonderful type work of Chinese traditional martial arts, traditional martial arts is the carrier of Chinese traditional culture, and Taiji is favored by many foreigners and Chinese people all over the world.~
iCXC organized a cultural class on Tai ji so that Au pairs can have a better understanding of traditional Chinese culture.
The following is a brief introduction of the origin of Taij.
It started from Chen Wang Ting
Tang Hao once said in his essay <Xingjianzhai· the ancestor of Taiji> he advocated that the initiator of Tai ji should be Chen Wangting. To this, he put forward the following examples: first, he saw in the Chen xin "Chen's family" Chen Wang ting has a poem, which includes " 闷来时造拳,忙来时耕田"(meaning farming while being busy, inventing kungfu while being free; Second, the "Chen Wangting" is "Chen shi fist founder". So, why is it said that Chen Wangting is Taiji? Because in "Chen's family", there are words like "boxer" in their family tree book, and it is known to all that Chen Changxing and Chen geng are masters of Taiji.
In fact, there are many theories about the origin of Tai ji, above is one of them. However, as the treasure of our country, Taiji also bears an important bridge and bond between Eastern culture and Western culture.
In this early morning
Au pairs and staffs set off for the Honey Park
Prepare to experience a different culture
And everyone was really into in!
The masters have already practiced Taiji in Honey Park
Although students are full of interest in it, Tai ji i is still 'mysterious' to them!
In the beginning, they could only follow the poses under the leadership of my master.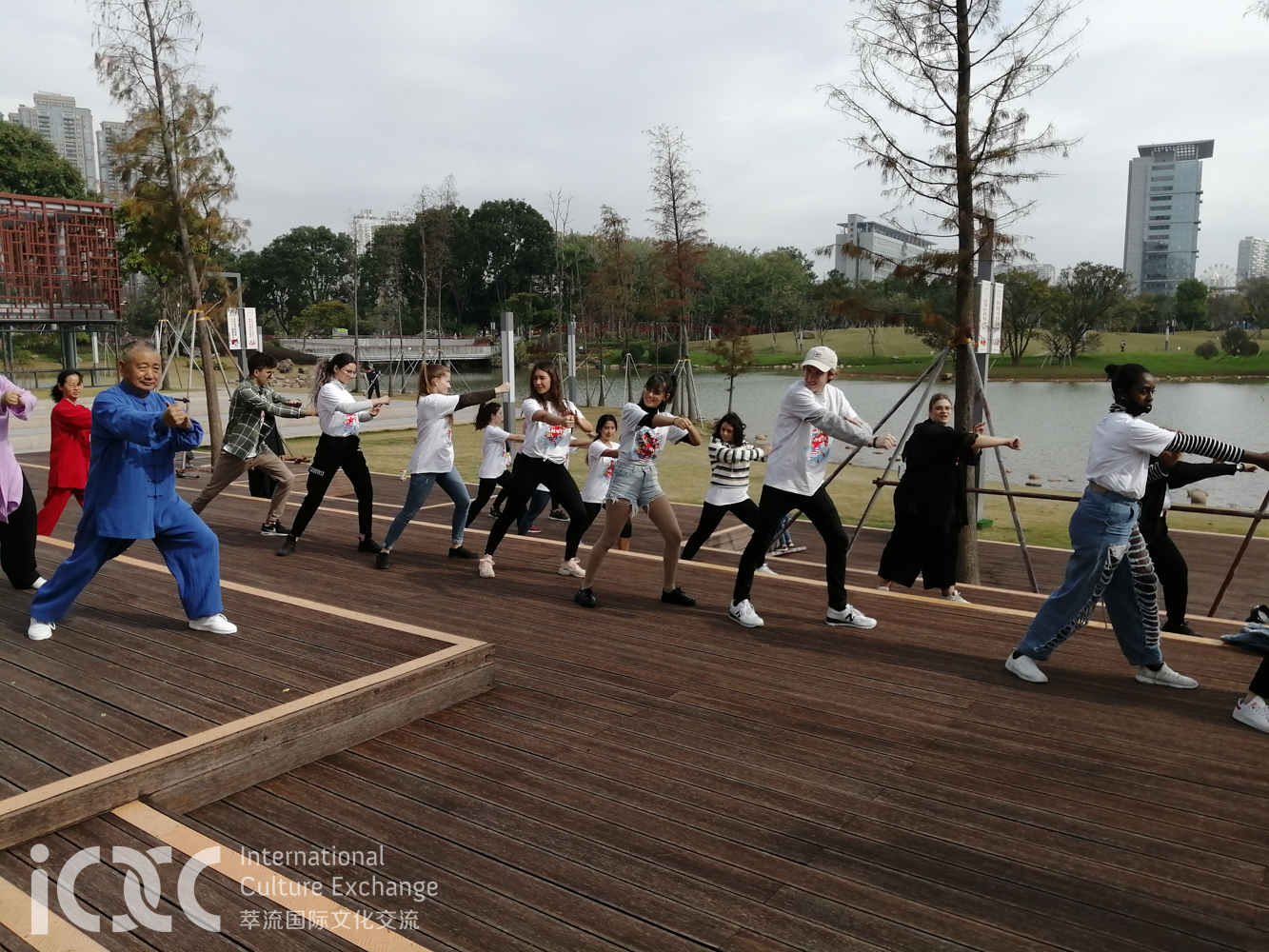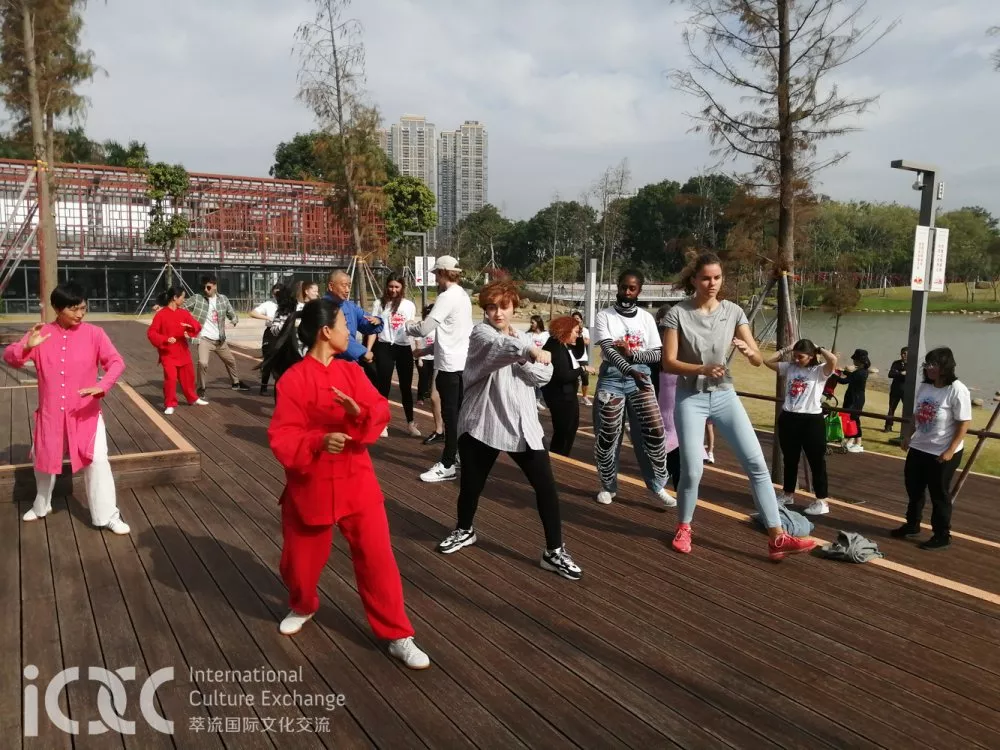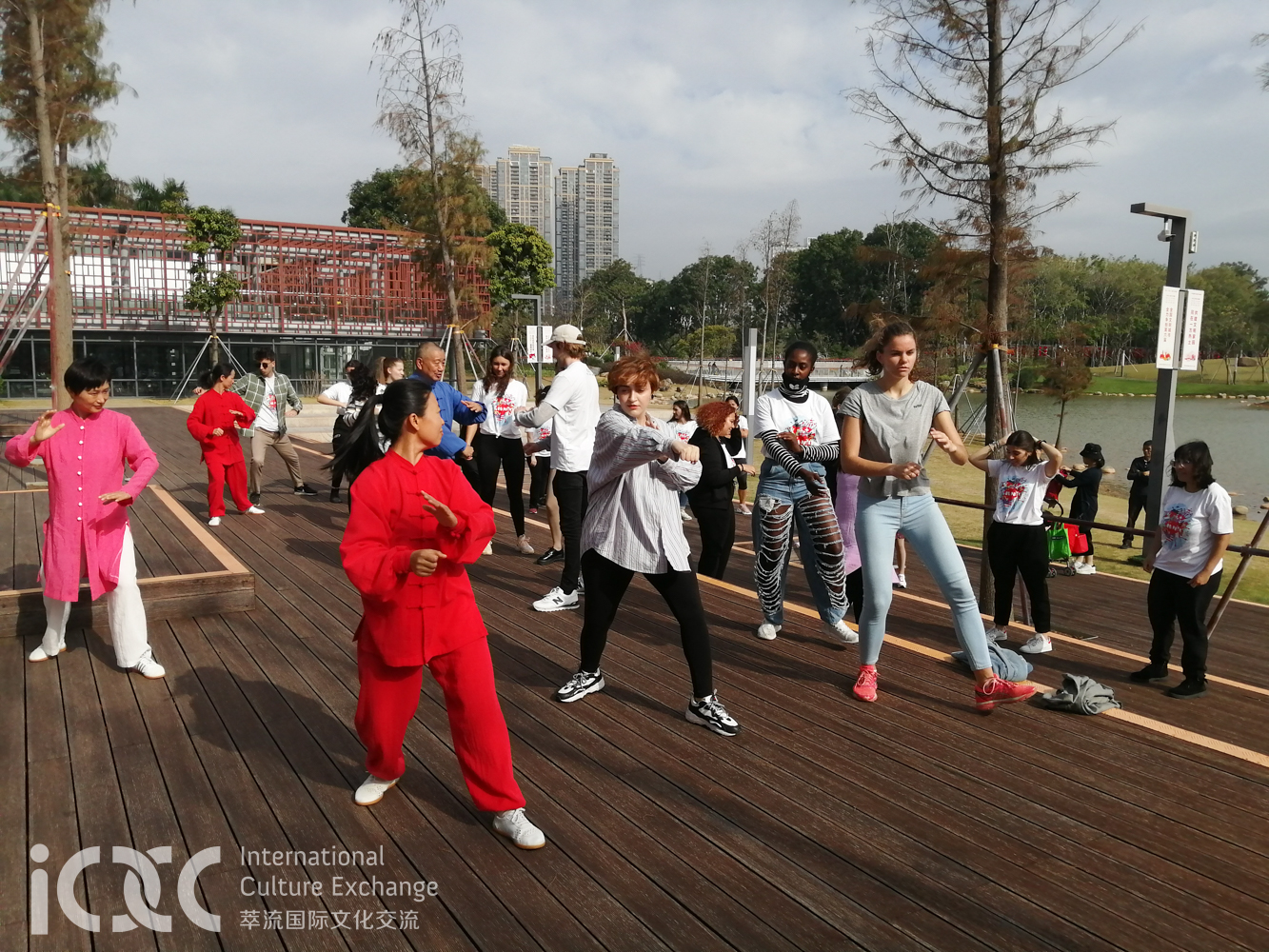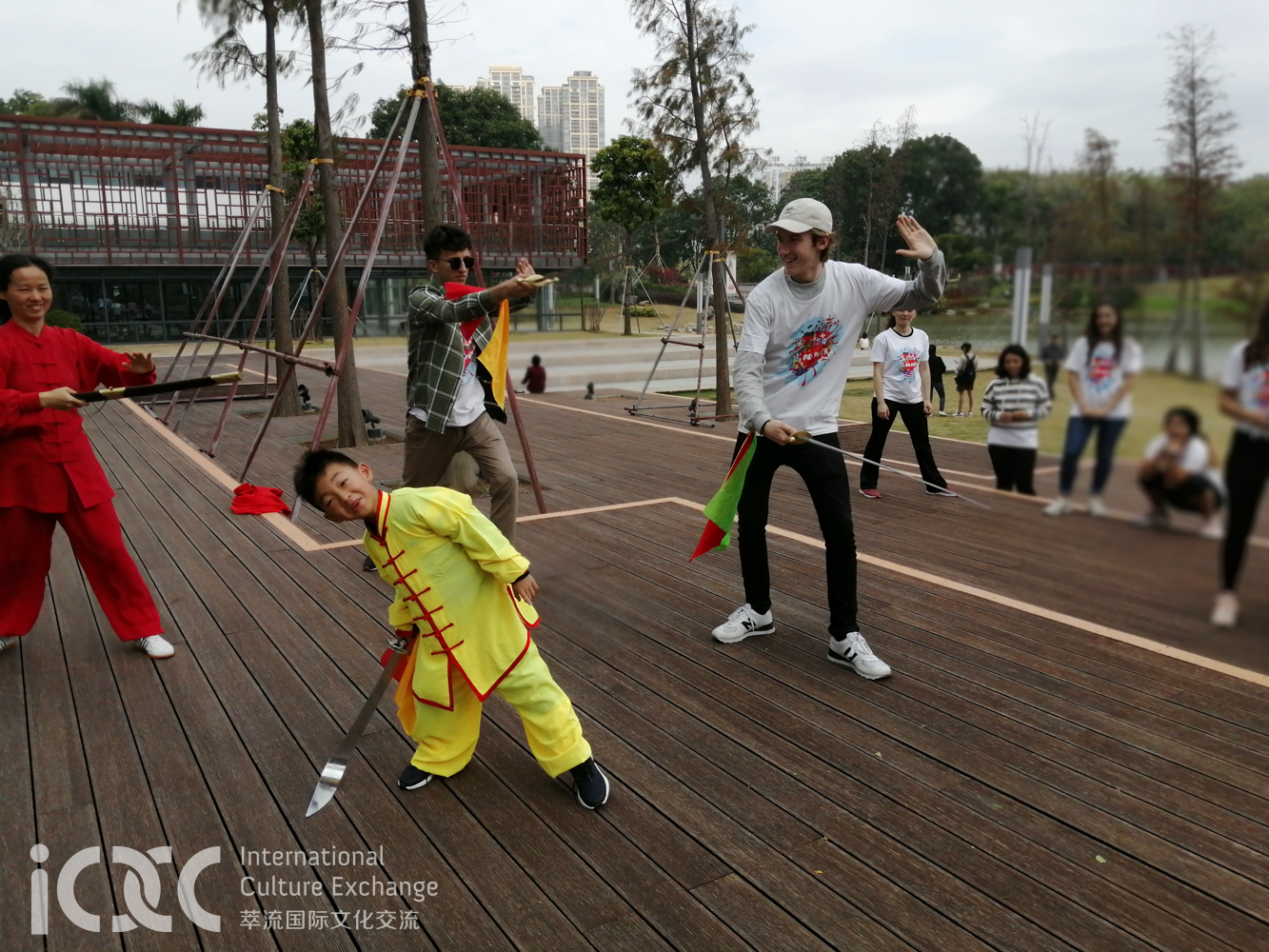 After a while, everyone is getting better and better!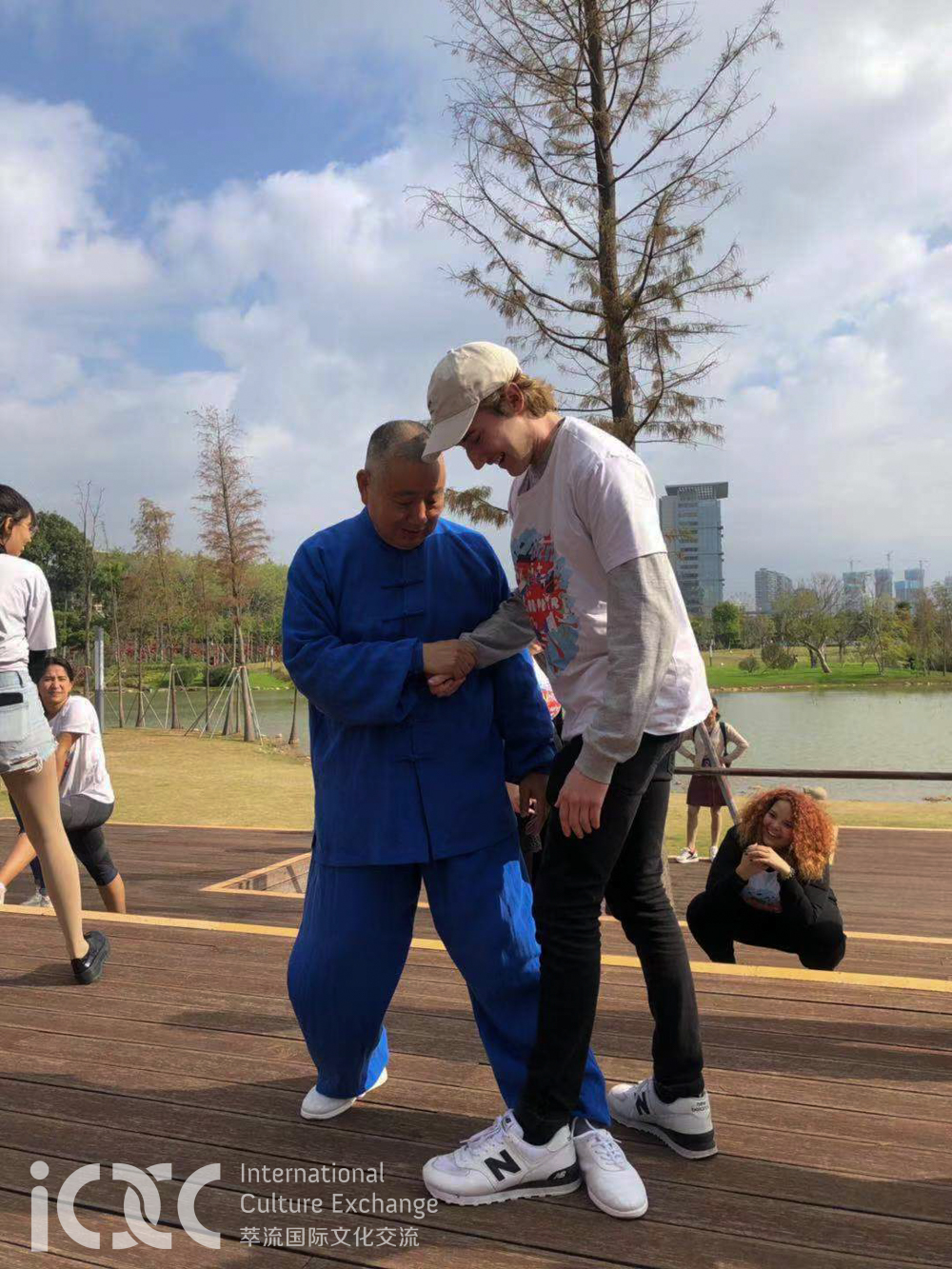 If you did it wrong, Master Wu will also personally guide you
(Master Wu is the sixth generation of Yang's Tai Ji, he has a high attainments in this field.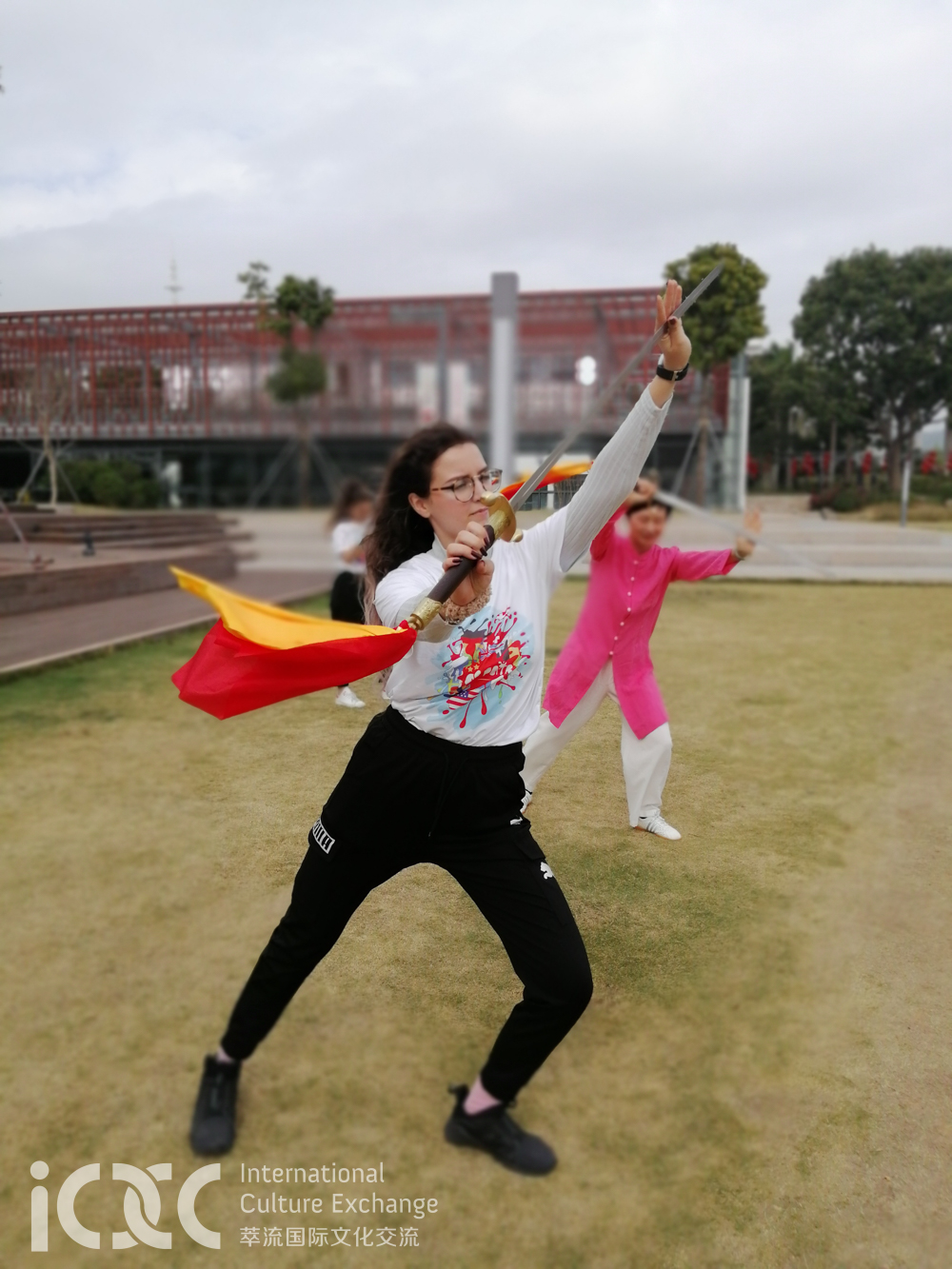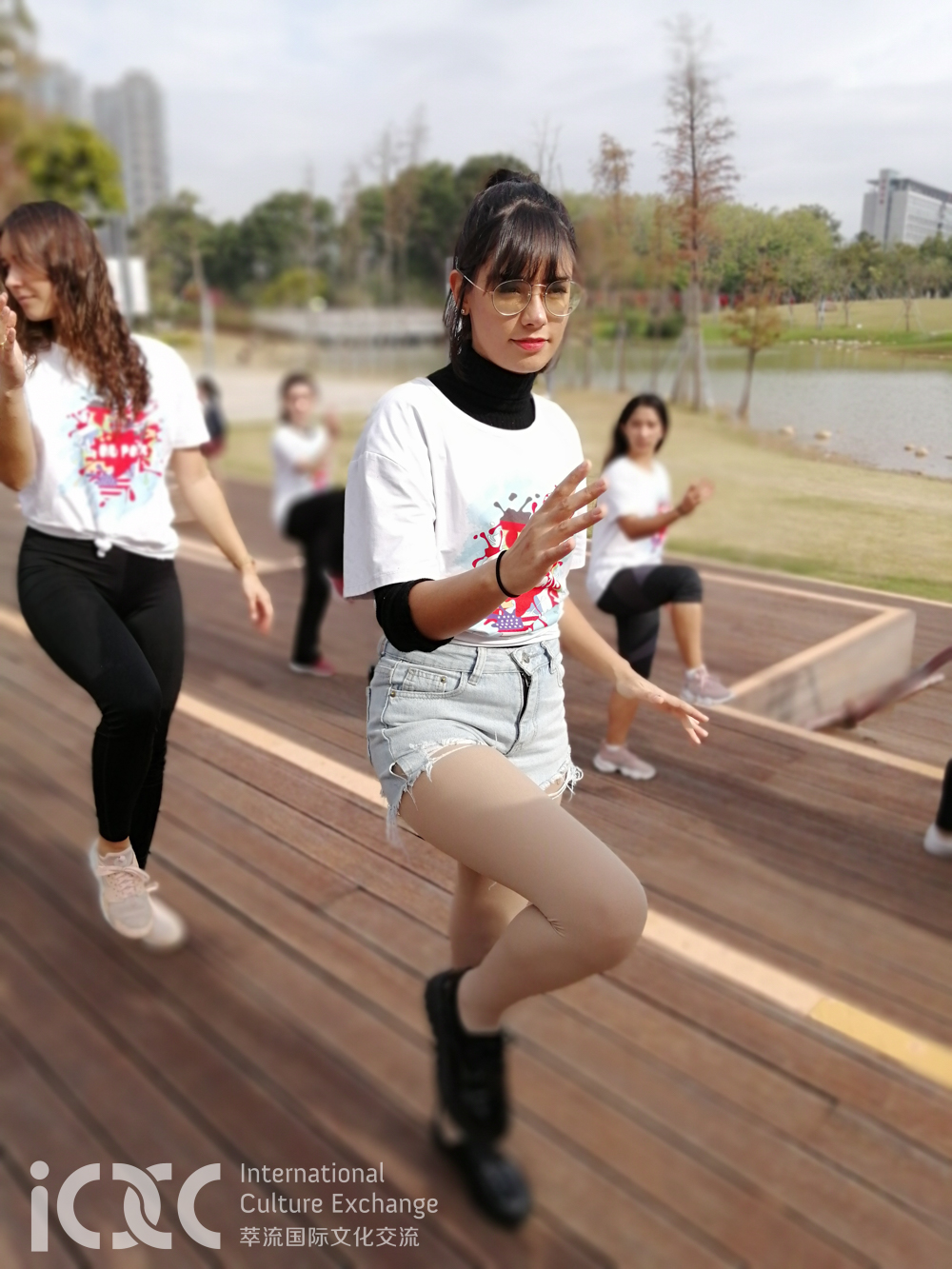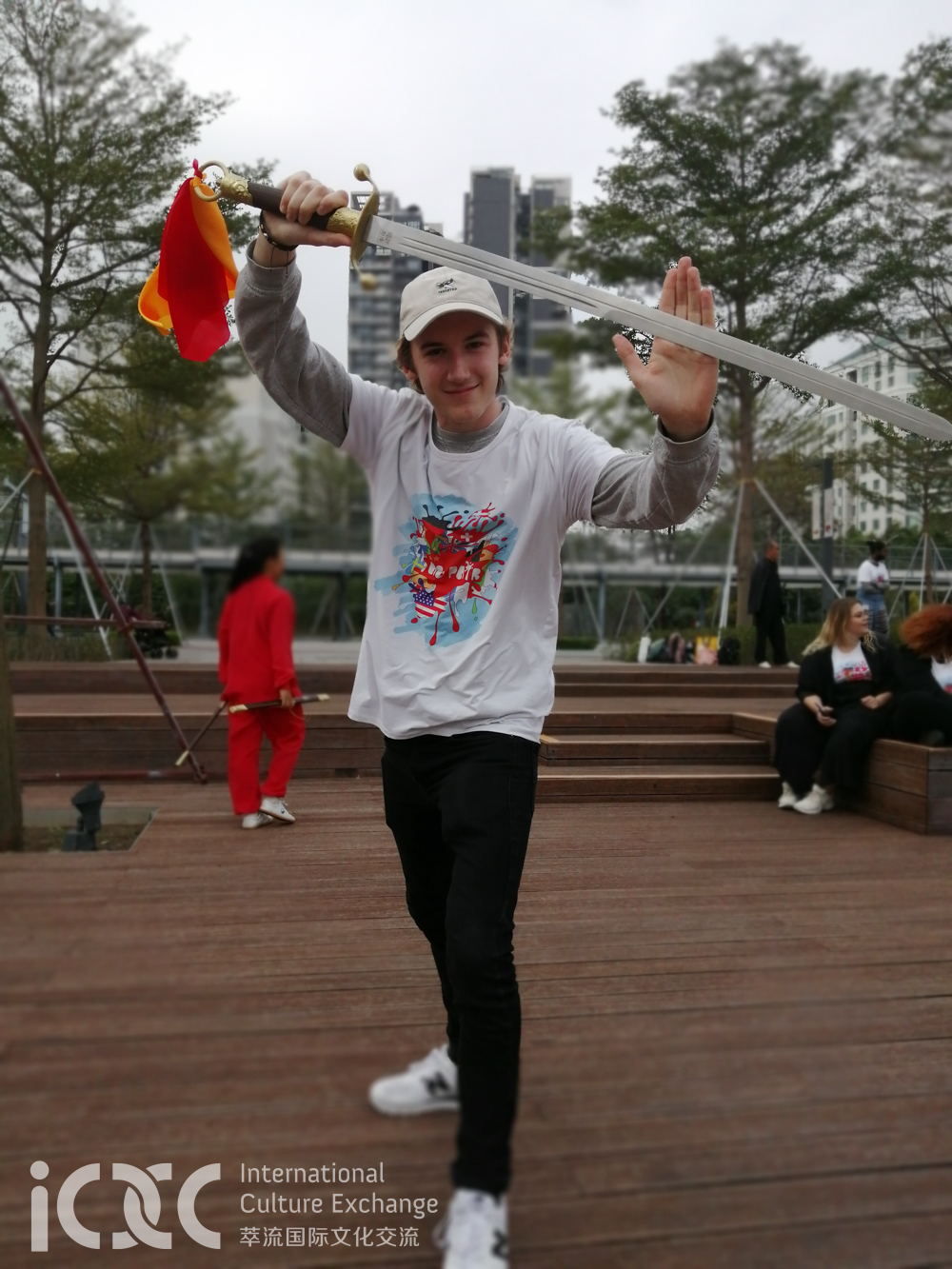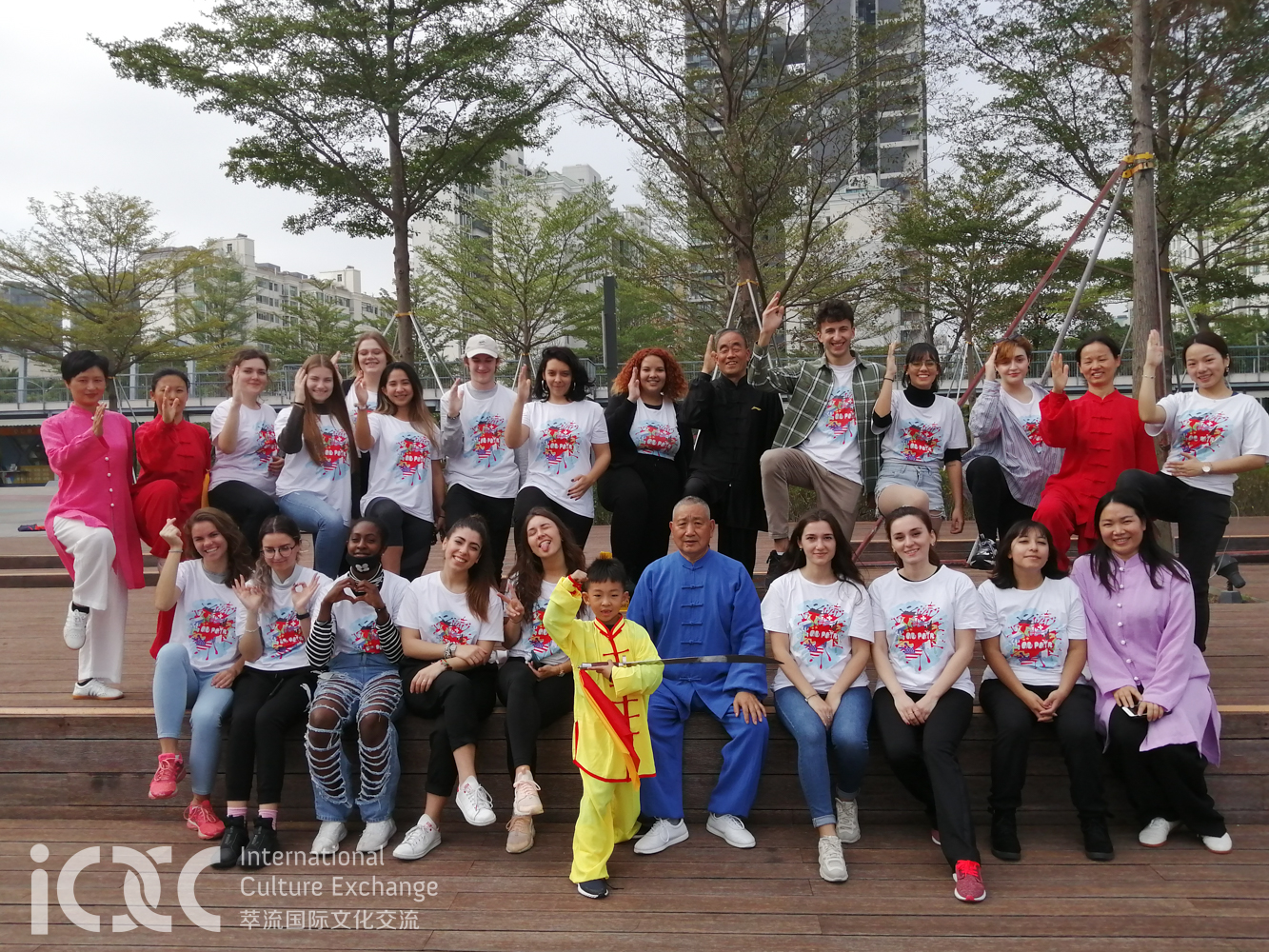 (Many thanks to Master Wu, Master Zhao and other masters's dedicate instruction)
The practice of Taiji can help people to relieves stress.
Having this event,
Au pair can learn popular Taiji,
and it also is one of the best ways to integrate into China culture.