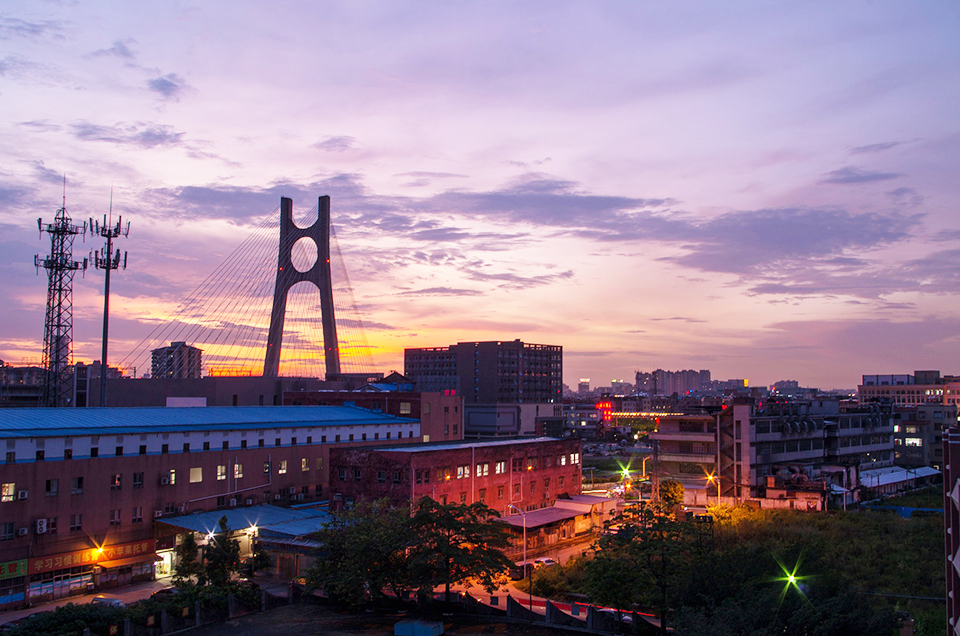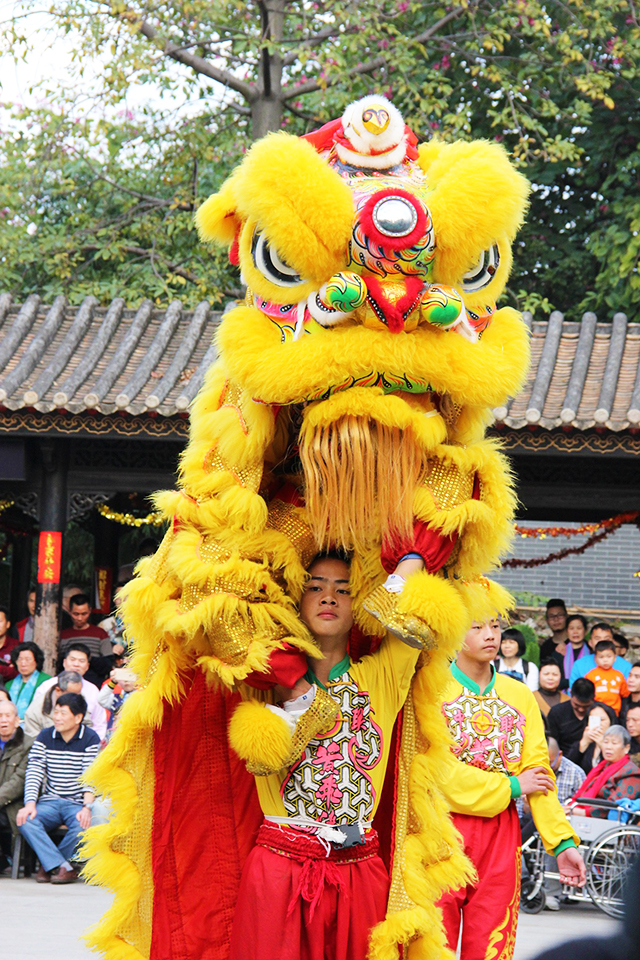 Geography
Located in the mid-south of Guangdong Province, China, Foshan is at the heart of the Pearl River Delta ("PRD"). It connects Guangzhou to the east and is adjacent to Hongkong and Macao to the south. Foshan boasts its great advantage of geography: it connects the centre and the west of PRD, while also being the gate of PRD to west Guangdong and West China.

History
Foshan,"founded in Jin and named in Tang", is a city famous for her rich historical and cultural heritage. Tang and Song Dynasties were marked as the two most important periods for the significant business flourishing in Foshan. The city was crowned as a desirable place for handicraft industry, business and cultural activities. In Ming and Qing Dynasties, Foshan developed into one of the Four Well-known Towns in China together with Hankou in Hubei Province, Jingde in Jiangxi Province and Zhuxian in Henan Province, and one of the Four Commercial Centers in China together with Beijing, Hankou and Suzhou. The city boasted its strong presence in the sectors of textile, ceramics, foundry and medicine in South China. At the end of Qing Dynasty, with the naissance of China's first filature factory and match factory in Foshan, Foshan became one of the birthplace of modern national industry in China. Nanyang Brother Tobacco Company was then established.
.
Culture
The long history of Foshan gestates its unique traditional Lingnan culture. Foshan has been reputed as home of Canton Opera, home town of martial arts, center of Canton yam, hometown of patent medicine in Lingnan region, center of foundry in the South and hometown of folk arts,etc.

As a cradle of folk art in the pearl River Delta, Foshan has maintained many folk art and traditional activities that feature that Lingnan culture, such as Qluse (parade celebrating autumn harvest), dragon and lion dance, monologue and singing on dragon boat, dragon boat racing, etc. The paper cutting, wood-cut New Year painting, ceramic sculpture, limestone sculpture and brick carving enjoy excellent craftsmanship in the city. Thirteen items of Foshan culture and arts including lion dance, Canton Opera, monologue and singing on dragon boat, wood-cut New Year painting, Guangdong paper cutting, Shiwan ceramic sculpture, lion head costume making, gambiered canton gauze dyeing and finishing technique, Ancestral Temple fair, Qluse Parade, "Shifan" (a type of Gong performance )Dragon Dance, Lantern, have been on the list of national intangible cultural relics, and 8 persons have been selected as symbolic spreaders of national intangible cultural heritage.

Ever since ancient times, Foshan has been home to groups of talented people. The city are proud of the outstanding historical figures like Kang Youwei, leader of the constitutional Reform in 1898, national businessmen Chen Qiyuan, scientists Zhan Tianyou, famous Canton Opera artists Xue Juexian, martial artists Liang Zan, Huang Feihong, Bruce Lee, famous doctor LI Guanghai, craftsmen Huang Bing, Chen Weiyan, Liu chuan, etc.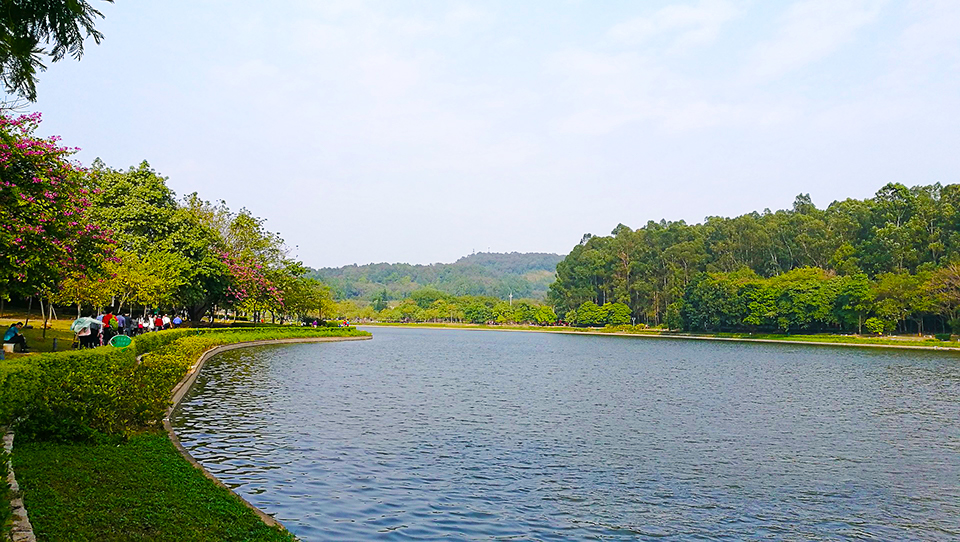 Climate
The mild climate, adequate rainfall, and evergreen seasons have made Foshan a renowned place of abundance ever since. It has humid subtropical monsoon climate with an average annual temperature of 22.1°C. In the river-woven area of the PRD, Foshan features Xijiang River and Beijiang River, branches of the Pearl River, running all the way through the city.

Divisions and population
At present Foshan governs five districts, namely, Chancheng District, Nanhai District, Shunde District, and Sansui District. The city covers a total area of 3848.49 k㎡and has a population over 5.923 million, including 3.611 million registered permanent residents.

Overseas Chinese
Being one of the most important emmigration homelands in Guangdong Province, Foshan is the hometown to 680 thousand overseas Chinese and 800 thousand Hong Kong and Macao citizens. The overseas Chinese from Foshan are now living in about 72 countries or regions, including Southeast Asian, Japan, USA, Canada, Australia, South Africa, Mauritius,etc. Foshan has 108 associations of Foshan overseas Chinese at abroad and in HK or Macao.

Transportation
Foshan is 231 kilometres away from Hong Kong and 143 kilometres from Macao. It is about two hours' drive from Foshan to Hongkong and Macao. The close connection between Foshan and Hong Kong, Macao enables Foshan to make full use of the market advantage and metropolitan position of the two cities, facilitating Foshan to get broader involvement in the global economy.

As located in the central part of the Pearl River Delta, Foshan and Guangzhou, with similar history and culture, put in place the "Guangzhou-Foshan Economic Circle". It is whthin one hour's drive from central Foshan to the three main transport hubs of Guangzhou (Guangzhou New Baiyun International Airport, Guangzhou Nansha Port, and Guangzhou Railway Station). Foshan and Guangzhou International Airport are connected with speedway, while it only costs 35 minute to drive from one place to the other. From Shunde District of Foshan, it also costs 30 minute drive to go to Nansha Port. Guangzhou-Foshan Metro connects the centres of the two cities, shortening the transporting time between the centres to 40 minutes.

Honors
Foshan is titled as: National Hygiene city, National Garden City, National Famous Historical and Cultural City, Outstanding Cities in Promoting Science and Technology, China's happiest city.