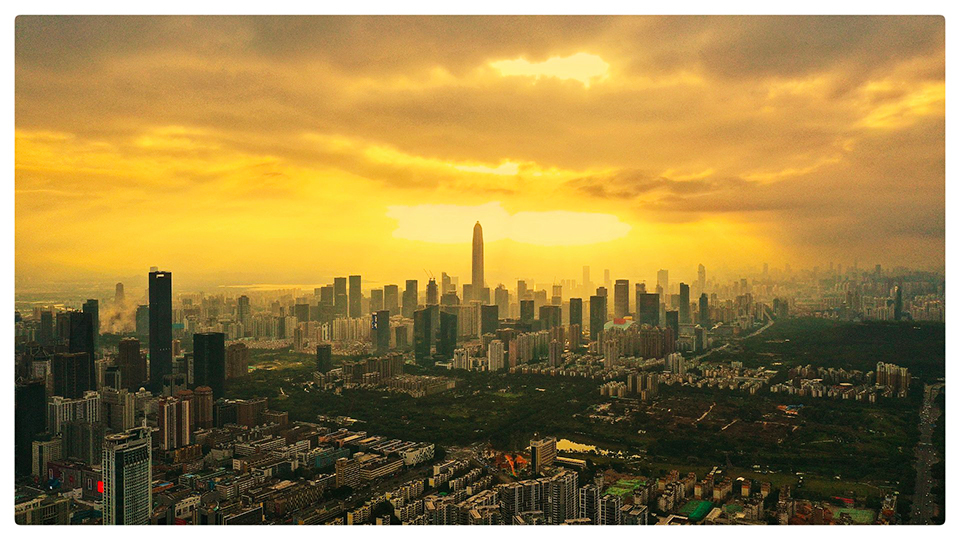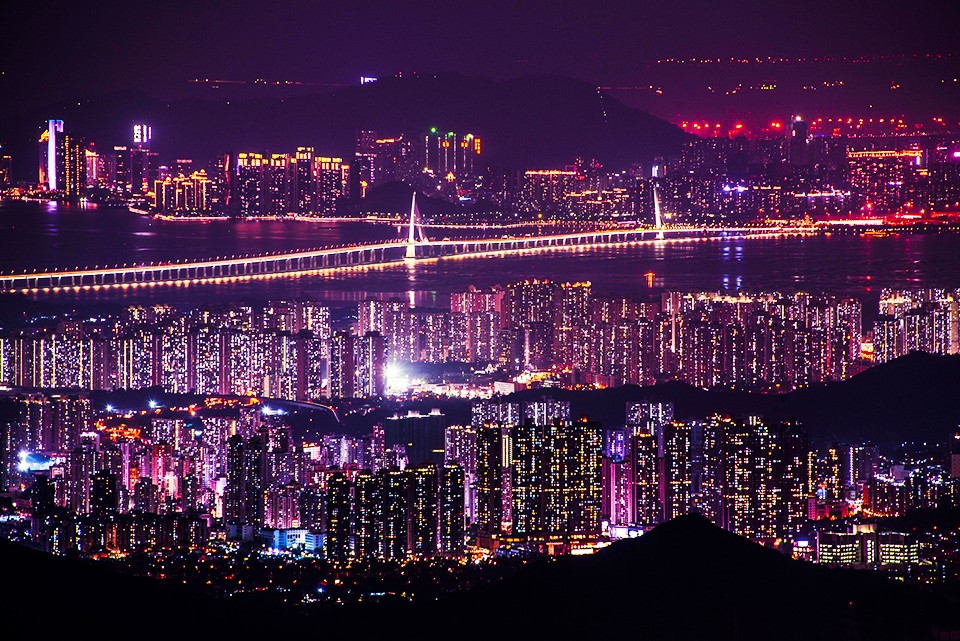 Overview
Shenzhen is situated along the South China Sea. Located on the east side of the Pearl River estuary, Shenzhen is 160 kilometers from Guangzhou and 35 kilometers from Kowloon, Hong Kong. Because of its sub-tropical, marine climate, Shenzhen has blooming flowers and green grass all year long.
Shenzhen is one of China's most important tourist cities, widely known as the "capital of China's theme parks and tourist innovations". With a total area of 1,953 square kilometers and a permanent population of almost 9 million, Shenzhen is a city of immigrants with diverse cultures.
Shenzhen is China's first Special Economic Zone. It was the "window" and "experimental field" for China's policy of reform and opening up, first established at the proposal of Deng Xiaoping. Shenzhen became an administrative city in 1979, a special economic zone in 1980, a sub-provincial city in 1981, and a city specifically designated in the state plan in 1988. During the past three decades, Shenzhen has been transformed from a small border town into a modern dynamic city noted for its economic prosperity, comprehensive infrastructure, sound legal system, beautiful environment and appropriate scale. As a miracle in the history of industrialization, urbanization and modernization, Shenzhen epitomizes China's achievements in reform and opening during the past three decades.
Shenzhen now has the world's fourth largest container port and the fourth largest airport in the Chinese mainland. The city is the fourth most important tourist destination in the Chinese mainland, and an important center of high-technology, logistics, and finance in Asia. Shenzhen has the fastest economic growth in China, and ranks third in the Chinese mainland in terms of comprehensive strength, following Shanghai and Beijing. The metropolitan area of the Pearl River Delta, which includes Shenzhen, Hong Kong, Macao, Guangzhou and other cities, is the region in China with the most developed economy, the most thriving market, and the highest level of urbanization and internationalization.
According to Outline of the Plan for the Reform and Development of the Pearl River Delta, approved by the State Council, Shenzhen's strategic position in China's reform and development during the next few years will be as an experimental field for comprehensive reforms, a central city of the national economy, a national innovative city, an international city, and a model city for socialism with Chinese characteristics.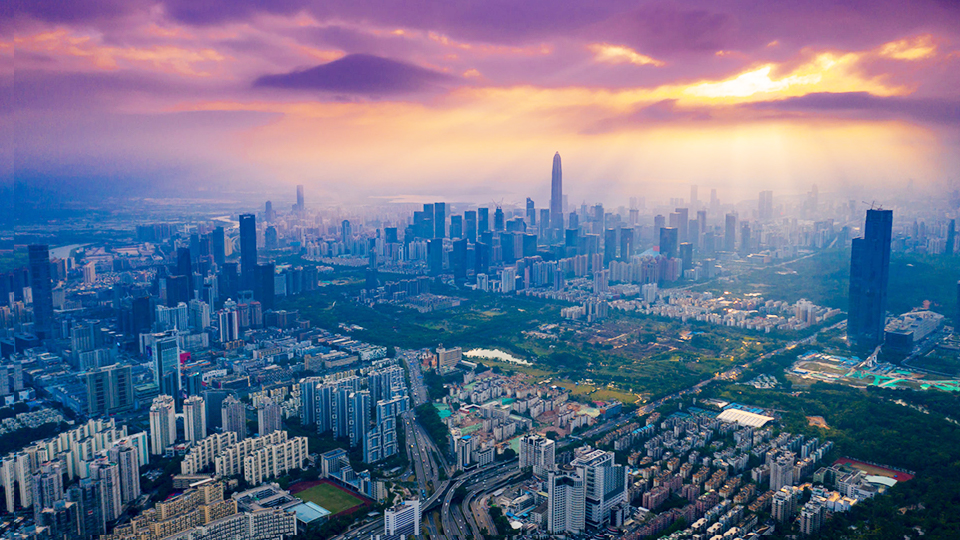 Weather
Situated south of the Tropic of Cancer, Shenzhen has a sub-tropical, marine monsoon climate. The winter is warm, with some cool periods. The summer is long, but not extremely hot. The annual average temperature is 22.5℃. Although Shenzhen has much rain, more than 80 percent of the annual precipitation falls during the summer. Shenzhen is sunny and humid; the average annual relative humidity is 77 percent. The city is warm and sunny most of the time. The annual average wind speed is 2.6 meters per second. The prevailing wind is from the east. In the summer, Shenzhen has seas breezes during the day, and land breezes at night.
1. High Temperature
The temperature in August is relatively stable, with little variation during the day. The average temperature is 28.2℃, and the temperature during the day generally ranges between 25℃and 32℃. Because of Shenzhen's marine environment, the temperature rarely exceeds 35℃. However, because humidity is high, and solar radiation is strong around noon on a hot and sunny day, the temperature can still be high after 14:00.
2. Precipitation and Humidity
August is the month with the most precipitation in Shenzhen, but the duration of each rainfall is short. Most rainfalls last about one to two hours. Therefore, heavy rains that might severely affect the competitions will not be frequent. Typhoon and rainstorm might occur. Rain is frequent in August, and high humidity is a result of the rain. The average humidity in August is 82 percent; the highest and the lowest have been 88 percent and 74 percent.
3. Weak Winds; Calm Winds
In general, August is a month with low wind speeds and frequent calm winds. The average wind speed is only 2.1 meters per second. The prevailing wind comes from the east and the southwest. The winds have a regular pattern of daily changes because of their circulation between the land and the sea. Winds become strong around noon and become weak at dusk. The wind speed is at its lowest between 19:00 and 24:00.
4. Visibility
August is a month of high visibility, with little haze and fog. Visibility averages 15.8 kilometers; with 21.1 kilometers at the most, and 10.1 kilometers at the least. Heavy haze, which results from the downdraft on the periphery of a typhoon, is less likely. Any heavy haze would generally be brief.

Culture
Shenzhen has comprehensive public cultural facilities, providing splendid examples of art. Elite arts and popular culture make Shenzhen something of a cultural oasis.

Cultural and Art Industries
Shenzhen features a unique special economic zone culture. With a perfect public cultural service network and developed cultural facilities, there are 25 museums and memorial halls. All people in the city can receive radio and TV transmissions. All municipal public cultural venues are open to the public free of charge. Locals can also appreciate concerts performed by national and international orchestras at the first-class Shenzhen Concert Hall.

City of Libraries
There are 617 public libraries throughout the city, 20 built in 2009. Public libraries house 14.9536 million books, an increase of 7.2 percent over the previous year, and attracted 15.2318 million readers in 2009. Forty 24-hour self-service libraries were established last year, serving more than 500,000 people.
City of Pianos
With the support of Shenzhen Art School, Shenzhen's piano education level tops the nation. A string of talented pianists, including Li Yundi, Chen Sa, Zhang Haochen, Gu Jingdan and Pan Linzi, instructed by Professor Dan Zhaoyi, have garnered awards in prestigious international contests. Piano education is growing more popular among Shenzhen primary and middle school students. There are 8.2 pianos for every 100 Shenzhen families. Many piano masters have made Shenzhen their base for career development.

Cultural and Art Facilities
Museums
There are 25 museums (including memorial halls) around the city, housing over 40,000 cultural relics. Built in February 1984, the Shenzhen Museum opened in November 1988, housing more than 20,000 pieces. The New Shenzhen Museum, the country's first museum featuring the history of reform and opening up, opened on Dec. 25, 2008 in the east wing of the Citizens' Center. With floor space of more than 30,000 square meters, the new museum also exhibits examples of ancient relics and folk customs.

Art Galleries
There are nine art venues, including Guan Shanyue Art Museum, Shenzhen Art Museum, Shenzhen Fine Art Institute and He Xiangning Art Museum.

Entertainment Venues
There are 24 entertainment venues. Built in 1984, the Shenzhen Grand Theater is an important venue for orchestral performances and big events. Occupying 43,577 square meters, the theater has seating for 1,199 people. Opening in October 2007, the Shenzhen Concert Hall has 1,680 seats and floor space of 47,000 square meters.

Cultural Halls
There are 62 cultural halls throughout the city, occupying floor space of more than 250,000 square meters.

Cultural Squares
There are 381 cultural squares around the city, including 244 each with floor space of more than 1,000 square meters. The squares serve as important venues for people to participate in cultural activities.

Cultural Activities
Reading Month
The Shenzhen Municipal Government has designated every November as Reading Month, a cultural extravaganza. With the longest duration of a cultural activity in the world, Reading Month features "I'm reading and I'm happy" as its theme. In 2009, there were 372 activities conducted during the 10th Reading Month, attracting 9 million residents.

Shenzhen Migrant Workers' Cultural Festival
To satisfy the cultural demand of migrant workers, the annual monthlong festival was launched in May 2005, featuring shows, movies, lectures and exhibitions all around the city, attracting about 2 million people.

ICIF Art Festival
During the annual China (Shenzhen) International Cultural Industries Fair (ICIF), the ICIF Art Festival displays national entertainment shows.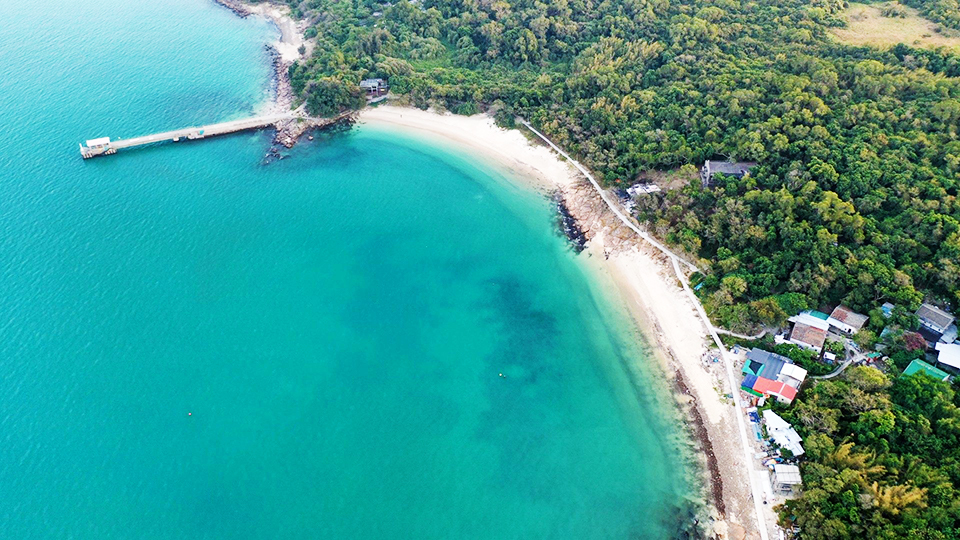 Tourism
China Folk Culture Village (Splendid China) Renowned as the "capital of theme parks", Shenzhen is home to several theme parks, including China Folk Culture Village, Splendid China, Window of the World, Happy Valley, and Minsk Aircraft Carrier. All are vivid miniatures of China's cultural integration with world civilizations. Covering an area of more than 200,000 square meters, China Folk Culture Village is the first large cultural tourism destination that integrates the arts, customs and architecture of the different ethnic groups of China. The Village stages various kinds of shows and performances, including folk performances, presentation of folk handcrafts and folk festivals, such as the China Folk Temple Fair, the Water-Sprinkling Festival, the Torch Festival, the Xishuangbanna Month and the Inner Mongolia Week. These events present the pure, rich and colorful folk cultures and customs of all the ethnic groups of China, introducing tourists to the enormous charm of the Chinese nation.
Splendid China Miniature Park, covering an area of 300,000 square meters, serves as a showcase for China's five thousand years of history and China's exquisite territory of 9.6 million square kilometers.
Eighty-two scenic spots in the scenic area are placed according to their actual positions in the Chinese territory; they are duplicated at a scale of 1:15. More than 50,000 lifelike ceramic figures and animals vividly present the different architectural styles, life styles, folk cultures and folk customs of China as a multi-ethnic nation. The scenic area aims to create "a world of flowers, greenness, and beauty" by integrating China's traditional bonsai techniques with modern gardening art. Condensing the long history and grand beauty of China in a limited space, Splendid China represents a masterpiece in the field of artificial landscaping in China.

History Pavilion of Shenzhen Museum
The History Pavilion of Shenzhen Museum is located in the east wing of the Civic Center in Futian District, a landmark building in Shenzhen. The exhibitions in the pavilion cover Ancient History of Shenzhen, Modern History of Shenzhen, Reform and Opening-up of Shenzhen and Folk Culture of Shenzhen. The pavilion renders a presentation of the cultural relics, history, folk customs, natural resources, science, technology and fine artworks in the southern part of Guangdong Province to visitors from home and abroad, serving as a showcase for the history and culture of the city.

Shopping
Shenzhen, famed as a "Shopping Paradise", is replete with various foods and goods, ranging from world-famous brands and western cuisine to local specialties and snacks.
Dongmen Commercial Pedestrian Street, one of the top ten pedestrian streets in China, is one of the largest, earliest and busiest business districts in Shenzhen. It is also known as the "root of business in Shenzhen". The Street incorporates shopping, leisure activities and tourism, with a strong cultural atmosphere. The area has large department stores, clothing markets, special fairs for each industry, numerous shopping malls and various boutiques.
Dongmen was honored as the "Best Tourism Business Street" at the Guangdong International Tourism and Culture Festival. It is the only business street in Shenzhen to have won such an honor.
In Shenzhen, there are a great many large shopping malls, which will provide a wonderful shopping experience in an international city.
Mixc/City Crossing, covering a floor area of 188,000 square meters, is the largest shopping and entertainment center in Shenzhen. Positioned as a medium and top-class shopping mall, it integrates department stores, flagship stores of world-famous brands, fashion boutiques, food plazas, indoor skating rinks of Olympic standards, a large recreation zone and multiplex cinema to provide one-stop shopping, leisure, catering and entertainment services for residents in Shenzhen and tourists to Shenzhen.
Yitian Holiday Plaza was designed to create a more comfortable shopping experience for Shenzhen residents. It offers shopping, dining, leisure activities and entertainment. The concept of "experience business", which it created, promotes the new trend of the "experience economy". The Plaza has fostered a new business culture in Shenzhen. It has increased high-end consumption and upgraded commerce in the city.
You can either select fashionable, upscale brand products in the exquisite shopping-mall or collect inexpensive but quality items in local markets. You can always buy the things you want from the adjacent business district wherever you are in the city. You will certainly have great fun shopping in Shenzhen.

Local Specialties
Quality local specialties include: Shajing fresh oyster, Nanshan lichees, Xixiang shrimp, Fuyong grey mullet, Nan'ao abalone, Shiyan sand pears, Longgang tender chicken, Pingshan mandarin oranges, Xili mangos, Songgang preserved duck, Gongming roasted goose, Guangming roasted pigeon and more than 150 kinds of local herbal medicine.